FURNITURE STEAM CLEANING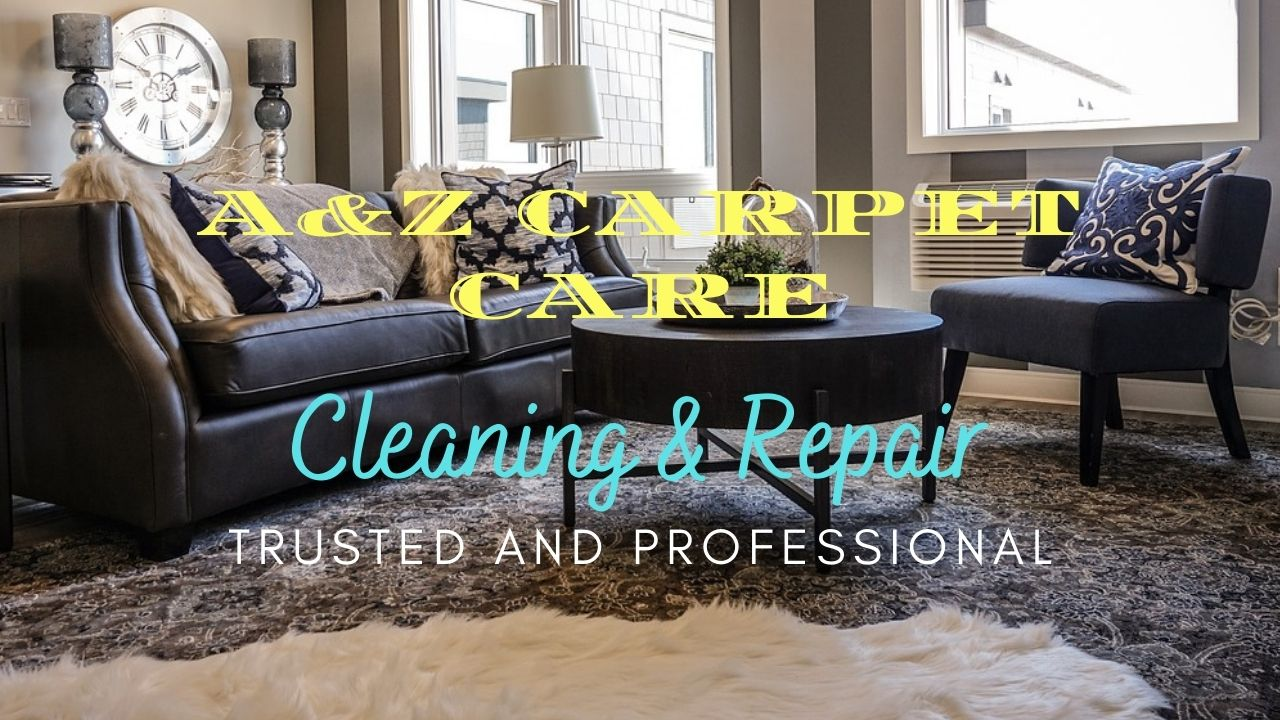 At A&Z Carpet Care, we take care of more than just carpets. We also provide unparalleled Furniture steam cleaning and restoration services. Our experienced staff will inspect your furniture and determine exactly what needs to be done to give it the most thorough cleaning. Our wide selection of techniques allows us to clean everything from an outdoor lounge chair to a leather sofa. Here are the services we offer that will leave your upholstery spotless.
Upholstery Steam Cleaning
Steam cleaning your upholstery can extend its life and leave it looking like new. This process involves blasting hot water/steam through the furniture to dislodge any dirt or debris from the fibers. We then vacuum the remaining moisture and dirt from the upholstery, leaving it immaculate.
Dry Cleaning
More delicate upholstery requires dry cleaning. We use top of the line products to clean your furniture without water. We then vacuum away any residue, resulting in pristine upholstery. This way you can bring us your furniture with fine material without worrying about damage.
Shampoo/ Deep Cleaning
Shampoo/deep cleaning is great for furniture that requires a more serious clean. We apply shampoo and water to your upholstery and scrub the surface. This creates a thick foam and lifts any impurities to the surface. After we dry your upholstery, it is ready for you to enjoy.
Spot and Stain Removal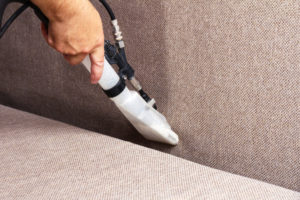 Different stains require different cleaning processes. Our expertly trained staff will inspect your furniture and apply the best technique for any type of stain or spot removal. Whether it be a stain from lipstick or coffee, we have you covered.
Pet Stain and Odor Removal
We love our pets, but they can be very harmful to our furniture. Pets can create large stains that are difficult to remove and sanitize. Our professional staff can remove pet stains from your upholstery and neutralize any related odors. We work to clean up after your furry friends so you can live together harmoniously.
Sanitizing & Disinfecting
We do more than improve the appearance of your furniture. Our staff will perform a deep cleaning that will also sanitize and disinfect your upholstery. We work to ensure that your upholstery is clean to its very core.
Scotchgard Protection
Scotchgard products are used to repel spills, stains, and liquids while preserving colors and fibers or your upholstery. This can prevent substances from sinking into your upholstery and prevent permanent staining and damage.
Mold and Mildew Removal
If mold and mildew accumulate in your upholstery, you may face potential health risks. First we vacuum and brush your upholstery, bringing any mold and mildew to the surface. Then we remove the residue and apply high quality cleaning products, leaving your furniture mold free.
Dust Mite Removal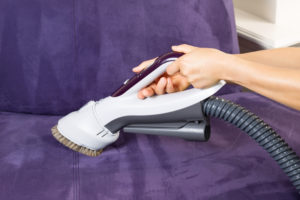 Do you find yourself sneezing and having breathing issues when sitting on a certain couch? There is a possibility that your furniture has a buildup of dust mites. We can remove dust mites by vacuuming mites away and applying an anti-allergen solution. Dust mite removal can go a long way in reducing allergies and breathing problems
Leather Cleaning and Conditioning
Over time, body oils, perspiration, skin acids and regular wear and tear can tarnish the appearance of leather furniture. These substances leave dark spots or stains that require treatment. Our expert staff will clean your leather upholstery and apply a conditioner to restore it to its former beauty.
Here at A&Z Carpet Care, our goal is professionalism. We strive to restore your furniture to its original appearance. We will give your furniture a deep clean and promise to treat it with the utmost care.