AREA RUG CLEANING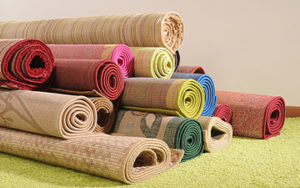 A&Z Carpet Care specializes in cleaning all types of area rugs, Any fine rugs to Machine-made rugs, we clean them all. Our trained technicians always provide professional care to our customers.
Depending on your request, we offer both In plant and Onsite cleaning, although we prefer to clean your area rugs in our facility as we have greater control over the cleaning and drying process. For in-plant cleaning, we will pick up and drop off your rug. Our free pickup and delivery service makes getting your area rugs cleaned very simple and easy. Our team will clear your room upon pick-up and lay the rug back down upon delivery.
Please Contact us regarding your individual needs.
Expert rug weavers and restorers at our repair workshops provide you with:
Pre-spotting- recognizing spots and stains
Hand shampooing
Cold water rinsing with filtered soft treated water
Water extracting
Hang to dry in our large climate controlled drying tower room
Request a Free Quote
We can clean any type of rug guaranteed. Give us a call today in order to receive a free quote on your rug care.